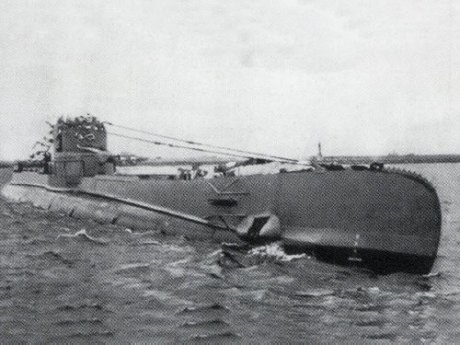 Between 27 July and 13 August 2008, during the expedition of the "BalexMetal Eagle Expedition", a search for the "Eagle" wreck was conducted in the area of ​​the German "16b" mine site. Searches were made using the R / V "IMOR" hydro-detector apparatus and equipment. The search area was based on archival data of the 16b central pile area and water lanes, including possible displacement of the pile due to hydrometeorological factors and the navigational error of miners in 1940.
The area planned to study the area was 300 Mm2 (1030 km2). A list of alleged wrecks, including those provided by the British, as well as catching positions of fishing nets from Norwegian fishermen, were mapped into the designated search area. The results of the search conducted in 2006 by ORP "Heweliusz" and 2005 by the Dutch "Snellius" – looking for the wreck of the missing Dutch submarine "O-13" during World War II.
Searches were started in the central zone of the farm, which was divided into belts of 23 to 38 km in length and 500 m in width, Measurement profiles. During the first days of exploration in the central part of the central zone, a large number of anchor trolleys and a wreck of a commercial ship sunk by a minefield were found.
After five days, the entire central zone and several western and eastern zones were searched, undoubtedly stating that the 16b mine was not responsible for the sinking of the ORP "Eagle" submarine. In this situation, it was decided to complete the further exploration in the area and move to another 5 mm area where another "16a" was located. The new region was searched for three consecutive days. Unfortunately, the wreck was not found here yet.
Sonar measurements have shown that, in most cases, wreck positions mapped to the surveyed area are erroneous and often false. Even multiple sonar surveys and expanding the search to several square kilometers around the map positions did not lead to their location.
At the last stage of the search, the focus was on the route to be beaten by the "Eagle" on June 3 and 4, 1940. The expedition led to a revision of the hypothesis of the alleged sinking spot of one of the two German homesteads, caused by a possible landing on the mine and allowed them to exclude their area from further exploration.